Arshad Jewellers brings you an unmatched range of products, each of which offers exceptional value. Treat yourself to a breathtaking collection of jewellery made out of gold, including bridal collection,Party Collection, tops & earrings, necklaces,bangles,bracelets,Engagement Ring,Wedding Ring, and causal rings for both genders. Each product is crafted with careful consideration in terms of style, design, size, and quality.
Stay tuned for more updates
Arshad Jewellers designs are fashioned only by the masters of jewellery craftsmanship. The Arshad Jewellers is tantamount with couture, traditional & contemporary jewellery blending matchless craftsmanship with diamonds ,gold, gems and stones, we have earned admiration for crafting masterpieces of rare beauty & Timeless elegance.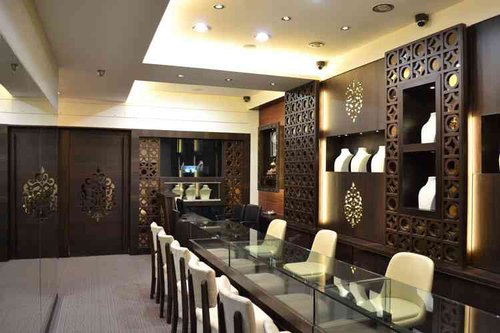 We believe that honesty, fair pricing are the way to go for any business in the world. So we always provide our customers with the most pure gold and diamond jewellery. Selling the purest and the finest jewellery in Lahore Pakistan, you can buy our 22kt gold and refined diamond masterpieces without any worry. If you don't believe us ask any of our customer.
We feature designs from all regions of the world – being considered having the most assortment of designs in Pakistan. Our expertise extends to an exquisite collection of diamond solitaires, exotic diamond jewellery, kundan & polki, precious stones and contemporary everyday-wear pieces. These enchanting jewellery designs radiate with sophistication, a perfect companion for people who are a class apart. The Arshad jewellers presents a huge collection that amalgamates tradition and contemporary style with technical expertise.